Earliest Retirement Age Combined With Network Marketing
Earliest Retirement Age With Network Marketing is a very attainable if you pick the right opportunity and the right product.  Now there are a lot of variables with this topic.  And of course – what age we start out at has a tremendous impact on this subject.  But if you've been around the block a few times with Network Marketing, MLM or Affiliate Marketing – well then you know what the potential is.
So it's just a matter of a proper strategy – and most importantly – picking the right business to align yourself with.
Now to make this post most effective – I'm going to share with you my strategy and how I'm am going after the earliest retirement age.  I'll show you the why, the how and my strategy itself – and then you can use your own experience and your own opportunities to plan out your own personal plan.
To start off – everyone of us want to retire early. It is the one dream that we all share.  And most of us get into Network Marketing in order to make the kind of money that it takes in order to retire early.  BUT – the statistics prove that most people will never attain that dream.
So – with that in mind – I'll show you my thoughts and my own personal plan.
Earliest Retirement Plan – Born Out Of Being Scared!
Now I was blessed to be in a career that offered my ton's of overtime.  That allowed my wife and I a chance for her to stay home and raise our 4 kids.  This was critical for us as we wanted to instill into our kids – our values and not the values of some worker in a day care facility.
However – that cost me personally a lot of time at work – instead of a lot of time at home with my family.  So – there you have my first driving force in finding a way to obtain the earliest retirement age that I could.  But then I had a life changing event.  My father came down with cancer!  Now I was fortunate in that when it came down to the final hours and days for him – I was able to be by his side.
My father was sort of my hero in that he retired at the age of 55.  And so did his father.  So of course – that was my dream as well.  Anyway – I got the call that my dad was not doing well – so we packed up the kids and went to see him.  I knew his time was short so I stayed with him at his bedside.
Then I got the surprise of my life.  While my brother and I sat with him – he hung his head down and apologized to my brother and me.  He confessed that he was broke.  He also apologized and said that we would have to take care of our mother – because they were broke.
That blew me away!!!  There he was – at the age of 69 years old – broke and dyeing  – and leaving this world in total despair because he failed to save enough to take care of his bride.  And all I could do is sit there – and get scared out of my mind – that this may be me some day.
Earliest Retirement Age – Because I Can't Let That Happen To Me
So there I was – being there for my father in his last hours.  But ALL of my thoughts were thinking about how I CANNOT let that happen to my wife.  There is no way that I can love someone so much – and then fail her by leaving her with bills and no income stream.
In fact – those thoughts weren't just thoughts.  They were terrifying to me!
Well – life goes on and there I was working my butt off trying to provide for my family.  And then it happened.  In May of 2011 – I got sick!  I ended up in the hospital and was going down the tubes fast!  And for a month and a half I laid in that hospital bed and UNABLE to sleep.
WHY?  Because I was my father!  I was laying there some what broke – and I was leaving my wife broke as well…..if I should die now.  I mean – I was terrified.  Not of dying – but I was terrified that I would leave my wife and not have her finances in place to take care of her for the rest of her life.
Well – it took me about 13 months to recuperate.  I had been through a lot.  In fact – I believe that I was only given a 7% chance of making it.  I had had 2 surgeries, was on life support and in a coma for 8 days.  And then even when I got out – I wasn't allowed to eat or drink anything for about 4 months.  They kept me alive by feeding me through an IV all that time.
But know this…..as I sat in the family room and looking out the window for almost a year……I did nothing but think how I could earn a crazy kind of income.  I needed to run and I needed to run fast if I was going to fix these financial woes.
And if I ever dreamed of retiring at the earliest retirement age – I better get my act together.
Earliest Retirement Age – And The Birth Of My Plan
So while I sat there trying to figure out how to do this – I met my mentor.  He was an online marketer and an affiliate marketer and I guess he felt a little sorry for me.  But anyway he taught me some crazy stuff about the internet and especially about "niche blogging."  He also introduced me to his little secret of success – and that secret became My Secret To Success as well.
It took me some trial and error in finding a few opportunities that I could use in order to have an actual retirement plan.  But over the years I found what I consider to be a rock solid plan.  It's actually comprised of 3 different businesses – and a couple of no related income streams as well.  But no matter how you cut it or what you happen to pick – remember this.
Companies grow and companies change.  And with each change – they can wipe you out.  SO – I was very picky when adding dependability into my personal plan.
With that being said – here is my plan to achieve the earliest retirement age.  And – my plan to make sure that my wide and family is taken care of – for the rest of their lives!
Earliest Retirement Age – My #1 Business
Now please read this and don't think I'm selling you anything.  Read it and listen to the WHY.  Listen to why I picked these various businesses – so you see how the diversity of them and the dependability of them – create a rock solid retirement plan.
Next – also understand that my business and your business is "US".  Period!  We are the business.  Our so called business opportunities that we use – are actually just products.  That's all…..they're the products and we are the true business.
Okay – here's my first choice.  I chose Karatbars for 2 really important reasons.  Actually – 3 reasons.  Reason #1 is because their product is the highest quality and grade of Gold.  And Gold has been a safe and reliable form of money for about 5,000 years.  Now why is that important?  Well – did your 401K get hit in 2008 when the stock market took a tumble?  Uh yeah it did.
I know my stocks lost most of their value and actually never recovered.  SO – my retirement plan is based on GOLD!  And not just any type of Gold – but 24K – 999.9 Fine Gold Bullion.  Which if you don't know – it happens to be the highest grade of Gold that you can buy.
I also love it because my Gold Savings Account is free to open and use.  And they have an auto exchange program that allows me to contribute to my Gold savings account just like I would to a 401k account.  In addition – I can contribute a minimum amount of about $50.00 per month – and halt it or increase it any time I want.
PLUS – I get a 3% discount  – and Gold returns approximately 11% per year in gains.  So that blows away what my traditional savings account could pay.  And a CD as well.
Oh and one more reason to buy Gold.  It's tax deferred – just like your 401K account.  You see with Gold – it can grow and grow and grow – and you don't pay taxes on those gains UNTIL you sell the Gold.  I LOVE THAT!
Earliest Retirement Age – My #1 Business Reason #2
Anyway – I'll take Gold over stocks any day of the week!  AND – remember I said that my dad retired at 55 – and was broke at 69.  Here's how he screwed up – and how almost EVERYONE screws up.  It's called inflation!!!!!  You see he had plenty of money at 55.  BUT the rent kept going up.  Gas kept going up.  Utilities kept going up.  The price of food kept going up.  EVERYTHING kept going up!!!  And that meant – listen to this – the value of his savings was going down!!!!
BUT Gold is basically pinned to inflation.  As the cost of living goes up – Gold goes up!!!  And that's why my friend – I am very happy to have found Karatbars.  Plus – I absolutely love my 24K retirement account.
But there's more.  Reason #2 in why I chose this business as 1 of 3 income streams is the compensation plan.  And I bet if you asked anyone you know that's in Karatbars – they probably don't know this.  You see there are 9 ways to get paid in Karatbars. 2 of those methods actually enable you to get paid for the rest of your life – without ever sponsoring anyone!!!!  Now those are optional – and only us business savvy people see that opportunity.  So let's focus on what most people can do instead.
Here's what almost everyone misses.  The Dual Team side of the compensation plan is actually a Vertical Affiliate marketing plan.  That means if you flip a switch in the back office – you can build straight down.  STRAIGHT DOWN!  So let's say you sponsored someone and you had flipped your switch.  They would go under you.  Let's say they flipped the switch and then sponsored someone – they would go in the same leg – under them.  Continue on like this and you end up building one straight leg – ALL THE WAY DOWN.  And we get paid down through infinity.  Yes I said INFINITY!
So think of any MLM that you can.  Now – throw in the ability to build straight down – to infinity.  That means EVERYONE is building the same leg – straight down.  And everyone is succeeding too.  NOW take away the monthly quotas and the monthly auto ships and stuff – because Karatbars is actually an Affiliate Program and not an MLM.
And that my friend is the #2 reason why I picked Karatbars as my main retirement account.  It's free to join and has the best product and vehicle for savings.
Earliest Retirement Age – My #1 Business Reason #3
Now because it's actually a Vertical Affiliate Marketing opportunity – my wife would get paid for the rest of her life!  And she wouldn't have to do a thing – except spend the money.  There aren't any quota's or monthly song and dance routines – because it's actually not an MLM.  So once I build it and get it going – my wife would truly have an income for life.
AND if that wasn't enough – the price of Gold will always go higher and higher as the cost of living goes higher.  So it really is the very best vehicle I have found to build a retirement account with.
Okay and here's the rest of my plan as it pertains to this income stream.  I really don't care how long it takes me to build a huge income with Karatbars.  I totally look at it as a retirement account and every penny I make goes right back into it.  So my commissions end up becoming free Gold.  And my Gold savings account grows and grows and grows.
This is possible because I chose 3 different income streams and each one have a specific purpose.  For Karatbars – that's my retirement account.  And again everything I make – goes right back into it.  I mean can you imagine making let's say 5 or 10 thousand per month – and buying that much Gold each and every month?  You see – that's wealth building.
That's why I chose Karatbars to be my retirement account – or business.
Here – check out this 2 minute video to see why I did this.
Karatbars Intro Video
Click Here For More Info About Karatbars
Earliest Retirement Age – My #2 Business
My #2 business is actually the secret that my mentor showed me.  He confessed one day that he couldn't make a dime on the internet until he joined this company.  Well I joined it and found out that there was a whole bunch of huge names that I saw all over the internet – and they were in MLSP too.  Why?
Well MLSP is an educational portal and we learn how to market online.  We learn how to get LEADS – and LEADS are the life blood to any Network Marketing, MLM and Affiliate Marketing business.  Period and end of story!
If you can't get leads – you can't make money in this type of business.  Now me personally – I will probably be in MLSP for life.  There is no way for me to keep up to every change that Google or Facebook makes.  And the big shots that are in MLSP all reveal all their secrets to us members.  So every week and every month I learn something new – that helps me make money.
And if you ask any person that makes money from working at home or online – they will tell you that investing in YOU is critical to success.  Remember I said that YOU are your business – and the opportunities are just products?  Well there you have it.  I invest in me because I am my business.  And MLSP is key to keeping me up to date with the latest trends and changes in the industry  And it only cost's a tax deductible $49.97 per month – and I get a whole host of tools on top of that.  So to me it's a no brainer – and my secret to success.
BUT it's also an affiliate program and my second stream of income.  And as long as the credit card on file is kept up to date – my wife doesn't have to do a thing.  My commissions are deposited into our checking account every month like clock work.  And I know that I now have two income streams for my wife and our family.
In addition – I have made thousands of dollars over the last few years and don't think that I ever skipped a month without getting paid.  So I never really pay for it – and it keeps my mind fresh and trained – and I am always on the cutting edge of the industry because of it.
Check Out MLSP – My Second Income Stream – And My secret To Success
Earliest Retirement Age – My #3 Business
Now my #3 business or income stream is actually my primary business.  You see when I think about achieving the earliest retirement age – I know that I have got to have dependability when it comes to the vehicles or products that I choose.  I have been in over a dozen MLM's and Affiliate Marketing opportunities. And almost all of them – failed me!
They had defective products – or changed the comp plan.  Or they failed completely – and disappeared.  And you and I know that to start all over in MLM…..is not an easy thing to do.  So it was critical for me and has taken me years to find the right combination – that I could build off of.
And – I knew with everything within me – that I needed multiple streams of income – and I needed a diversity of "products."  BUT – I also know that you must focus diligently on your primary business in order to get that kick butt income!  So – I have an income from my retirement business – but that's my retirement income.  I have an income from my educational platform – which happens to also be an affiliate program.
But that's re-investing in me – and it's my training and education that we all need to become the best that we can become.  And if I really applied myself to it – I could make a sick income with it.  But that energy is actually focused on my primary.  So MLSP is a great second income stream – and pays for or helps pay for all of my expenses.
However – my primary was chosen because I can make a huge income from it.  It can provide that for me because the products are loved by everyone who buy's them.  This particular opportunity – or what I like to call one of my products – has a whopping 95% re-order rate!!!!!!!
Earliest Retirement Age – My #3 Business Is My Primary
Now if you have been in an MLM for any length of time – you know that you have customers or team mates today – and they're gone tomorrow.  So your opportunity that promises you leverage – and multiplication – actually turns out to be nothing but addition and subtraction.  So – what if you had a 95% re-order rate?
Do you have any idea how that could change your life?  And what if it paid down 7 levels – and – the products were actually CHEAPER than in the store?  I mean geesh……what a concept huh?  That would make it appealing for just about anyone.  Heck – like a shopping club.
Oh – and not to mention that it has over 400 different products – so everyone could find what they want.  And every single week – and every single month too.
So what is this company?  Well – we can't mention their name on the internet.  And if you're already in a great company that has been around for a decent length of time – well most likely your company wouldn't let you spam their name or trademarks all over the internet either.
Well – you see I am totally okay with that and in fact – I love it.  Because if you are spamming your opportunity all over the internet – you're doing it wrong anyway.  How do I know that?  Because that's the first thing I learned when I found the secret to my success.  When I learned how the big money guy's made all that money – I learned how to do the business right.
But I'll tell you this.  It's a super dependable company. And when I saw all the changes that they have made over the years – I found that every single one made the company better and better.
Earliest Retirement Age – Comes From Having A Smart Plan
So when I saw how this company has been so incredibly reliable for so long – it impressed the heck out of me.  And their comp plan is the fairest that I have ever seen in a Network Marketing type of opportunity.  Then add the product diversity and the prices – and the amount of them – well then there you go.
Anyway – I may not be able to tell you the name unless it's via a personal communication – but let me tell you this.  I ALWAYS BUILD STRAIGHT DOWN!!!!!
That's why I love Karatbars – because I can build it straight down – and I know that gives my team the absolute best chance of success.  And in my primary – I may only get paid down 7 levels – but I ignore that.  I still know that unless the person I sponsor makes money and has a deep team under them – they won't last.
So I personally want to see everyone I sponsor be about 10 deep.  But more importantly – I want to see at least one person somewhere under a person I sponsor – to be what I like to call a Gold Ship.  Someone who knows how to get leads – and knows how to build a team.  And doesn't just talk about it – they actually go to work and build a team.
Now if every leg you build is deep – and has at least one person who is a go getter in it – you will have success!
And with that being said – there you have it.  That's why this particular opportunity is my 3rd income stream – and a key part of my retirement plan.  In addition – I will use this income to finance the things that I want to do while I am in retirement.  It's all about long term and a growing monthly income!
So – How Will You Achieve Your Earliest Retirement Age
Now what I do and what I chose – well that's for me.  You can create your own plan and select or choose your own so called "products" or product lines.  I would advise you to be very selective and make sure that the companies or opportunities have been around for a while.  Stability – is critical!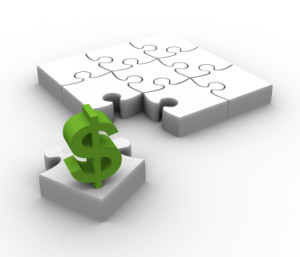 And understand that it is possible to have multiple streams of income – provided you choose the opportunities correctly.  With me my 1st income stream builds itself when you find people who are savers and want to build wealth.  So – I do not have to spend a tremendous amount of time building it.  And because it is a "pure affiliate program" – it's free.
My second income stream is also on auto pilot.  I spend very little time or effort with it because when I meet a serious business minded person who invests in themselves – and they know that getting leads is critical – well they join up.  To that type of person – it's a no brainer.  And to me as well.
SO – that leaves me all the time that I need to focus on my primary.  I hope that makes sense to you – and you understand that you can have multiple streams of income.  You just have to pick the right opportunities – that will help you accomplish your goals.
In closing I want to say this.  Everyone wants to be rich or wealthy.  BUT – most people live pay check to pay check – and never save their money.  The only way – and I do mean the only way that you can achieve your earliest retirement age – is to save money! In fact the rich people know that "out of everything that you make – a portion is for you to keep."  That's why they save at LEAST 10% of their income for long term savings.
Now you may have to start out slow and build up to 10% – but there is a real life goal. But think about this.  We have an edge over the average person in that we can create extra income – so we can save faster.  And then if you do something like I do – where I save in Gold that goes up with the cost of living, averages 11% increase per year – and – I can take my earnings and get FREE Gold too.  Well there is a rock solid retirement plan!
Do You Need Help Achieving Your Earliest Retirement Age?
If you're trying to retire early with MLM or retire early with Network Marketing – the chances are you haven't succeeded yet.  Or – it may not seem very likely.  If that's the case with you – maybe I can help.  I stated that I build straight down.  And finding a sponsor that does that – is actually not that easy.  So check out what I can offer you if you are looking for a new income stream – or an additional stream.
Karatbars – It's free to join and you get a free Gold Savings Account.  You can buy Gold in increments as little as $8.00.  You get an auto exchange savings plan – or retirement plan if you will – for as little as approximately $50.00 per month.  No obligation – so you can start it up or stop any time you want.  AND – It's a Vertical Affiliate Marketing plan – so I BUILD STRAIGHT DOWN.  In fact – I want thousands of people straight down in the leg I'm building right now.  So if you want to save money in Gold – earn free Gold – and get me to help you build straight down – call me or email me.  Or heck – activate your account and lock in your place in my team right now.  AND – I will personally coach you, mentor you and train you!
Click Here To Learn More About Karatbars
OR
Click Here To Activate Your Account – And Lock In Your Spot Now!
MLSP or My Lead System Pro – Again – want to learn how to get endless leads – and invest in being the best that you can become – well this is the secret of a lot of heavy hitters. It's a great program to add an additional income stream – without putting a lot of effort into it.  Or you can make a lot – if you want to put more effort into it.  In any case – if you did join – I would personally coach you, mentor you and train you.
Click Here To Learn More About MLSP
My Primary – well it's an awesome company with awesome products.  I BUILD STRAIGHT DOWN.  So if you are in the market for a new opportunity – or you want to branch out and create multiple streams of income – this should be in your stable of opportunities.  And yes – if you wanted to join our team –  I will personally coach you, mentor you and train you!  BUT – you would have to email me or call me to find out more.  I just can't mention the name or show their trademarks on the internet.
See My Contact Info Below
And now – what ever you do – what ever business venture that you embark on – I wish you the very best of success in all that you do!
Of course – I also wish that you find the right combination for yourself – that helps you achieve your Earliest Retirement Age!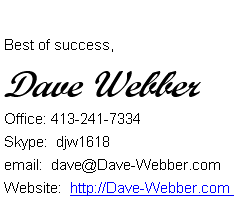 Comments
comments