How To Get A Mentor
How To Get A Mentor to help you and teach you the business is not as easy as you would think for the average person. So How Do You Get A Mentor to help you?  Where do you look for one?  And – when you find someone who says that they would be a good mentor to you – how do you know if they'll really be that person for you?
Well first – what is a mentor?
Webster gives one definition of a mentor as "a trusted counselor or guide."  So we could expect that a mentor would teach you what you should do in order to become successful in your business.  And in many cases – we are talking about MLM, Network Marketing and Affiliate Marketing.
And in some cases – like myself – we may also be talking about online or internet marketing.  And I say that because that is the most effective method to build an MLM, Network Marketing or Affiliate Marketing business.
But anyway – the mentor should show you not only what to do in order to become successful.  He or she should also be able to "guide" you when it comes to – "what not to do."
And this mentor should be able to help you make money faster – because they would know what the path is.  Or maybe better to say – they know the tricks of the trade.
So this mentor should be able to teach you every aspect of the business – and guide you as you begin to implement these steps as you start your business and grow your business.
How To Get A Mentor For An MLM – Is Much Easier Than For An Affiliate Program
Now you would think that when we ask this question – How To Get A Mentor – it would be the same for a Network Marketing business as it would be for an Affiliate Marketing business.  And that would be the furthest thing from the truth.  You see in a Network Marketing business – your mentor would reap – or potentially reap – greater "potential" financial rewards for teaching you.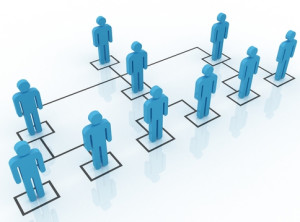 And as your organization grows bigger and bigger – your mentor would make more and more money in the form of commissions.  So it makes total sense that they would be there for you each step of the way.  You know – to teach you and to nurture you.
But in an affiliate marketing business – which should be so much easier to make money "faster" than an MLM – the income from commissions generally only go down one level.  In other words – let's say that the mentor refers you into an affiliate program.  And he makes $100.00 per month from your position in commissions.  Well – all they ever can make off of you is that $100.00 per month.
And because this limited potential is so obvious to the majority of affiliate marketers – well basically they are more inclined to refer you into a program – give you some basic instructions – and then off they go to find another commission.
So we can see that when we compare  MLM with Affiliate Marketing – which could potentially generate greater and greater monthly commissions – as compared to a fixed monthly commission – well it tends to create a rare situation where you can find a mentor to help you in Affiliate Marketing.
BUT – there are those exceptions to the rule – so it is still worth your time and effort to seek out a mentor to help you.
How To Get A Mentor – And Where To Look
Okay – so regardless of what type of business you are in – let's address the question – How To Get A Mentor?  Well – if you are looking at a specific company or opportunity – you could easily Google various search terms for that company.  Search terms such as "top distributor for company X" – or "best representative for company X".  You could also look up "distributors" or "representatives" in general for that company.
Even on the company's website – if they show any events with the top leaders being recognized for certain achievements.  Then once you have their name – you can do a search on them specifically.
And this will start to grow your list of the names of various people in that company.  You should also get to know the compensation plan for that company – and then change your search terms to fit the levels of the compensation plan.
In other words – if the compensation plan levels of some of the top producers is let's say – "Platinum Executive" or "Diamond Executive" as an example – that search may produce more results on the internet.
And this may take a little time.  But I assure you – if you find the right mentor – your bank account will be very happy.
So get creative and do a few days of searching the internet and let the search engines help you out.
How To Get A Mentor  – Requires Some Comparisons
Now – just because you find a big shot – or someone who is a master recruiter – does not automatically mean that they are a good mentor.  I have met so many top earners who are great at recruiting people – but not very good when it comes to being "a trusted counselor or guide."
So this is where you get on the phone and call them.  Interview them and ask them questions.  And if they won't answer the phone – well take that and put it in the "Con" column of your homework.  And the same goes for an email.  Because if they can't make time to talk to you – well – you know what that means.
But in my opinion – they most likely will talk to you – because they would want to sponsor or refer you anyway.  So be aware – they are in sponsor and sell mode!  But you?  You should be in the cautious and interview mode.  You should be in the self defense and interview mode.
Anyway – ask them what kind of support do they offer?  Do they have training videos?  Do they offer weekly webinar sessions?
Will they help you – one on one?
Or – do they just send new people to the company site?  In any case – take your time and get to know them.  Look over their blog and try and get into their training sessions as a guest – before you join the company or program that they are in.
In any case – I assure you – all of this work will pay huge dividends when you can actually work with someone that has your interest in mind.  And – they are a true and "trusted counselor and guide."
How To Get A Mentor – And My Personal View Point
Now for me personally – I cannot separate the whole Network Marketing vs. Affiliate Marketing mindset.  I mean – yes – I may have a much bigger income potential for someone I sponsor into my MLM in the long term.  But then again – my affiliate marketing business is my immediate and major portion of my income – because it happens to have a really great compensation plan.
And although the commissions each month from an affiliate program per person – may be limited; the retention rate is a key ingredient to a rock solid income.  Plus – when ever we truly help people to become successful – our rewards are much greater than what we can reap financially. And then these people that you help – become your friends.  So – what is a great friendship worth to you?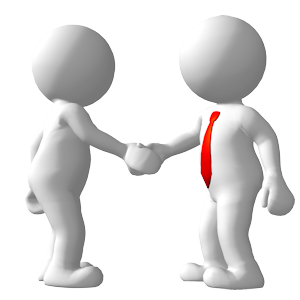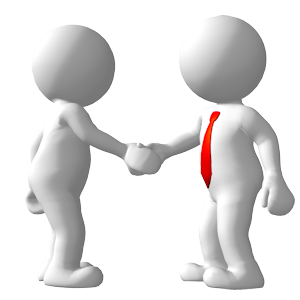 Then finally – well who knows?  Maybe your affiliate will join you in your MLM as well.  Then it's perfect for everyone involved.
Anyway like I said – I have a hard time separating the Affiliate Marketer – from the MLM'er when it comes to mentoring.  So for me – it was more of a challenge to find a way to "effectively" mentor my team – and keep the man hours down to a reasonable rate.  After all – we are all after a certain type of lifestyle – not a new job 🙂
So – how do we do that?  Well the answer is in the technology that we all have at our finger tips today.
You see – if we were to spend an hour teaching one of our team mates a particular strategy for example – we would have to repeat that exact same lesson with the next person.  And when you add that up for hundreds or thousands of people – LOL – we would become a work-a-holic.
But – if we made a video – and then made that available to "all of our future team mates" – well that would be so much more effective.  And that sounds great right?
Well – not so much to the team mates when it comes to teaching – their team mates.  You see – if they have to start from scratch – or at point zero – well then they have to spend a lot of time creating training videos as well.  And in my mind – as a mentor – I would rather have them spend that time promoting their business and making money.
And then you might say – well then they could use my training on my Mr. Big Shot Blog.  And that sounds great right?
Wrong!!!!
Because when people look to join a company or a business opportunity – they join people – not the company.  So picture this.  You are brand new at the business.  And you have a mentor that is teaching you and they offer all of the training on their site – for your new people.  Then you find a prospect – and you do your "show and tell" routine on them and next thing you know – they joined your mentor instead of you.
Doooohhhh!
How To Get A Mentor – On Digital Steroids

So let me show you what I did for my team.  I built a website for them and I am in the process of loading it full of training videos. Videos on every single topic that I would end up teaching any new team members anyway – at some point.
But I only have to do this once!  And then any future team member can come in at any time – and learn what ever it is that they need to learn at that particular time.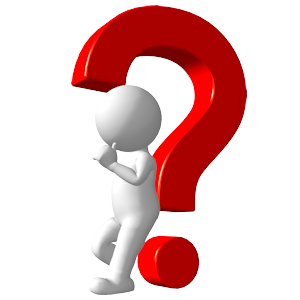 Now the site is branded to the life style – and I never mention my name.  And I never show my face either.  And no – it's not this site that you are on right now!
Anyway – I also give the site to the entire team – and more importantly – THEIR TEAM and their TEAMS – TEAM.  So that means that they themselves get INSTANT credibility and authority as a mentor themselves. In addition – we remove a huge portion of that – blind leading the blind element in our entire organization!
Plus – our team members can spend their time promoting their business and making money – instead of re-creating the wheel at ground zero.
But I didn't stop there.  I had said that most of my income comes from my affiliate program.  So for those team members – I also built in a way for them to get free sign ups into that company as well – from this new site.
Now wait – there's more!
Because anyone can promote the site freely – and use their own personal and unique member link – when new people join the site they are linked or referred to the member – who of course referred them.  Who ever introduced them to the site.  So that means that you get new leads for your business – what ever that business may be – just because you are a member of the site.
This way – brand new people can get new leads and people to talk to – by sharing something for free – rather than trying to sell someone a product or a business opportunity.  And the secret to getting lot's of leads using the internet – is by giving away value.  Not by begging and pleading for someone to join your business!
How To Get A Mentor – And A Full Time Life!
So when we ask that question – How To Get A Mentor – it may be too late for many people.  And I say that of course – because maybe you already joined a program under someone who is not that great at being "a trusted counselor or guide."  But not today!  Because you can freely join our new site – and get all of the training and mentoring that you need!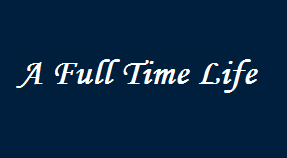 And it doesn't matter what company you are with.  It's generic training – and we don't mention our name or show our face on that site.
So – need some training on how to get leads?  What is MLM, Network Marketing and Affiliate Marketing really all about?  And – how to really grow a business by Working From Home – or – Working From Anywhere? What about – how to create a blog – and market online?
Come and join us at A Full Time Life!  Don't just sit there and ask that Question – How To Get A Mentor – Get One At A Full Time Life!
I wish you the very best of success – in what ever business that you are in!  And if you are in the need to get more leads – or – would like the opportunity to get paid when people say NO to your business opportunity – consider working with me.  Learn more by clicking here on Work With Me!
My Biz: http://Dave-Webber.com/intro
Comments
comments