How To Make Money When People Say No To You When You Are Prospecting
How To Make Money When People Say No To You is something that you should have planned for before you ever open your mouth. I mean you already know – that almost everyone that you approach about your Network Marketing business – will say no to you.  And yeah – that's the pits.  But – you should know how to make money from those prospects – even when they say no.
Now there are a few different ways that we can do this.  But for this post – let's talk about a Plan B – or heck – even a Plan C.
And these fall back plans can not only help you cash in on a lot more prospects – they can also give you "Multiple Streams of Income" at the same time.
So here are a few things that we should consider.  First – what ever we add to our stable of income sources – they should not compete with our other sources of income.  In other words – if you are into a health and wellness product line for your primary business – you should never use another health and wellness company as a Plan B or Plan C program.
I mean think about that for a minute.  If a prospect says no to you as it relates to one health and wellness program…..why in the world would they say yes to a different one?  So – we choose other programs – and keep them well separated from what ever our primary business is.
Second – consider different marketing plans when you consider a Plan B or Plan C as well.  What I mean by that is – if your prospect is freaking out about that whole "Pyramid Thing" – well don't show them a Plan B that's also a multi level program.  So make sure you have an affiliate program in your stable as well.  This way – you can show them something that's a uni level…..and not a pyramid.
And Third – make sure that your Plan B or Plan C – has a cheaper buy in than your primary business – especially if your prospect was balking at the buy in – or even the monthly cost's.
How To Make Money – Example Number 1
Let me show you how I structured my stable of businesses – because it would probably make more sense to you if you see the thinking behind what I'm sharing with you.
I am in a Network Marketing business – and also in two different Affiliate Marketing businesses.  In actuality – one of my affiliate programs is actually my primary business.  But for you it may be different.  In any case – my particular Network Marketing business just happens to be in the health and wellness industry.  I chose it because it's a rock solid company – and has upwards of a 95% re-order rate.  And that my friend is crazy awesome – and huge when we're looking to build a long lasting income.
Anyway – let's say that I talk to some one about this health and wellness business – and they are totally – anti health and wellness.  You know – if it ain't a cheese burger and fries……they're not eating it.  So – okay……what ever.
BUT – during our conversation – I find out that they are interested in making money through something like Network Marketing or Affiliate Marketing.  Well what I do show them is a Plan B program.  And in my case – that's an affiliate marketing business that teaches and equips marketers – to get lot's of leads – for ANY business.  And I find that this works awesome because – EVERYONE needs leads and new prospects for their business.  What ever that business happens to be.
How To Make Money When They Say No – But – They Need Leads For Their Business
So in that case – I show them My Lead System Pro.  Now that company gives us all the tools that we need to kill it on the internet.  It's also awesome for serious folks who want to make money faster – and not slower.  You see they have at this time – two membership levels.  The first one is Mastery which costs $149.97 per month.  BUT – when some one is at Mastery – and refers some one else at the Mastery Level – they would make $100.00 per month.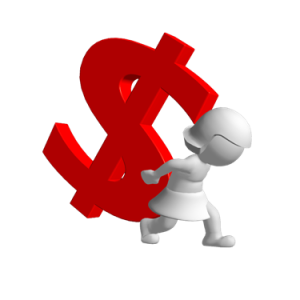 Anyway with some quick math – it shows us that with just 2 referrals – you are in profits.  And with just 10 referrals – you're already making $1,000.00 per month – or $12,000.00 per year.  And you're just getting started.
Now what happens if they balk at the price?  Well – you down sell them to the cheaper level which still get's them most of the tools and all of the training.  But – they will make a lot less money – and a lot slower too.  And that level is called the University Level – and it only cost's $49.97 per month.  So……it's not for folks who are really serious – and want to make money faster.  But – it is a lower cost for an entry level person – and the answer for someone who said NO – to your primary business – or the higher price for Plan B.
Now I will say something about My Lead System Pro that many folks may not know about me.  You see my mentor could not make a dime when he started in online marketing.  And then he joined My Lead System Pro – and he took off.  BUT – he never told me about it.
And when I found out – I joined and I'll tell you what – it's my little secret to success online.  And honestly – I've actually made more money in it than I have in most other things that I've tried.  So – it's an awesome Plan B for anyone – and is for me personally.
How To Make Money When They Say No To You – Even When You Showed Them Plan B
Let's face it.  People will say no to you because of that Pyramid thing – or – because of the price to get in – or to stay in.  So here's my secret weapon which could be an awesome Plan C for you.  But this thing actually became my primary really fast.  Why?  Because of the compensation plan.

You see this program has two compensation plans built in.  And the second one which is optional – actually is a Vertical Affiliate Marketing program.  So – what the heck is a Vertical Affiliate Marketing program?  Well – instead of you referring people into an affiliate program and they all get placed horizontally in one level under you – they go straight down – vertically instead.
That means that every person you bring in – can go into the next open position below the last person to join.  Now – this is the most powerful compensation plan I have ever come across – and that's why this program quickly became my primary.
It's also the most powerful Plan B or Plan C that you could ever have.  EVER!!!!!
Why?  Because first of all – when you sign someone up in this program – and you keep building the business or have others that are above you that are building the business – your new person could have lot's of spill over going under them.
And when they see this – they get crazy excited because they finally found something that works.  They finally are seeing results – and a growing down line.
Now the second reason why this is the sickest Plan B or Plan C is – that it's also FREE to join and work.  So……that means if you talk to a prospect about let's say your health and wellness business and they turn you down because they're broke – they would most likely say yes to something that's free – right?
And when you show them how this whole Vertical Affiliate Marketing thing works – they will quickly ask you for your link!
How To Make Money Fast – With This Alternate Program
Now if you are experienced in this business – you'll already be getting the jitters when you offer someone something for free.  If you don't get what I am saying here – let me explain it.  You see – when people get something for free – they typically won't take it seriously.  Because it either has no value to them – or – they just don't have any skin in the game.
But truth be told – this program became my primary for the compensation plan – AND – because of the higher purchase's and higher priced levels that it offers.  So many people join for free and that's cool – because it's better than losing them when they say no to something else.
And – because it's never about who you know – it's about who THEY know.  In fact – my up line had a person she sponsored and that person never did a darn thing.  But just before he did nothing – he sponsored one person who took off.  And now my up line person who sponsored this person who never did anything – now has about 16,000 people in her down line.
Anyway – back to the higher purchases and higher levels.  For us serious folks who like to make a lot of money and make it faster – well this program has some levels that go for around $2,000.00 – down to around $400.00.  AND – it also has some premium levels that are up in the $6,000.00 range – and even going up to the $15,000.00 range.
And if that wasn't enough to get your eye's opened – we have seen people buying the products – that have gone upwards of $100,000.00!!!!  So imagine commissions on those kinds of sales!
How To Make Money When People Say No To You – And You Have Plan B or a Plan C
Okay – so now you can get an idea because you see how I use a Plan B and Plan C.  For me – this works awesome.  I get to show a Plan B – which helps me cash in on my prospects who say no.  And that actually solves their problem – by helping them get more leads for their business – what ever that may be.
And what could be an awesome Plan C for you – just happens to be my Plan A – and that helps them get into a free program if that's what the issue is with them.
BUT – it can also help them get a huge down line – and that's something that most likely they could never ever do before.  (So you become the guru – with the answer to all their problems!)
In fact – I have a young woman that I have worked with before and she is so talented.  But – she was getting burned out.  When I joined this Vertical Affiliate Marketing program – I begged her to join – just so I could prove it to her.  Well – today as I write this she has over 74 people under her.  AND – she has only personally referred 4 of those people.  How's that for results?
Now – what happens if those 74 people all go out and get one more person?  You got it……she would have almost 150 people under her.  And that's why I just absolutely love Vertical Affiliate Marketing.
Anyway – I hope this gives you some ideas about your business.  Get yourself a Plan B and even a Plan C for all those prospects who say no to you.
How To Make Money When They Say No – By Joining Us
And if you don't have a good Plan B or Plan C – consider joining us.  You can check out more information about our Plan B by clicking here on My Lead System Pro.  Or – take a 10 day trial at the Mastery Level Here – or – the University Level Here.
Then – why not give Vertical Affiliate Marketing a shot?  After all it's free to join – and poof – you'll have something else in your stable to show to those who say no to you.  You can learn more about The Best Affiliate Marketing Program Right Here.
I wish you the very best of success – now that you know How To Make Money When They Say No To You!
Comments
comments