How To Start Blogging Using This Free Tool

How To Start Blogging Using This Free Tool and get a jump start with fast results. And yes this is possible even if you are on a tight budget and a newbie.  And the video below will walk you through the step by step process that I use with this free tool.  Oh – and of course I'll show you how to get your copy of this powerful tool as well.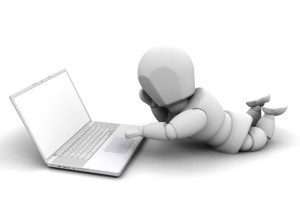 But first – let's talk a little about what it takes to get started.  Let's talk about – how to start blogging.
First of all – we need to do some soul searching and pick a THEME for our blog.  We need to stay focused on a particular subject matter and not bounce around all over the place.
So in other words – if you are starting a blog about car's – well then for crying out loud – don't slip in blog post's about cat's or building a deck on your house.  Keep your pages and blog post's about things related to car's.
Then second – we need to pick a domain name for the site.  And that domain name must be keyword related to the theme of the site.  And we do that by first doing some keyword research.  And then – we do some domain name research.  Now this free tool that I am going to show you in the video below happens to be called – Domain Samurai and it will help you with your keyword research.
And it will help you with your domain name research as well.
How To Start Blogging With Domain Samurai
When you download this free tool – it will come with a link that describes how to use it when you are picking your domain name and also how to use it to do some keyword research.
But – in the video below – I show you a tip on how to pick the right keyword phrases and titles for your blog posts.  Now this is critical!  You can't get traffic on your blog without getting up high on the search engine result pages.  And if you want to make money with your blog through online marketing or affiliate marketing – well again – this is critical.
Anyway – let's take a look at the video below right now!
How To Start Blogging With This Free Tool [VIDEO]
That was cool right?  So here are a couple for links for you to help you get started today!
Click Here for Domain Samurai and get your free tool for life!
If you have the money to invest in yourself – and want what the 1%'ers actually use – or one of the tools that we use – you can Click Here on Market Samurai to learn more about it and watch some more videos – and even get a free trial.
Now there is a lot of things that we have to do to get on the top of page one.  And what I showed you today is just one tip out of many tips.  But – if you enjoyed this video – I have created a brand new site that is totally free and dedicated to newbies and work from home entrepreneurs.
And on that site I am creating a "Make Money From Blogging" training series that's going to be about 30 hours of training.  So come on over to the new site and check it out.  And sign up to be a member – because it's free.  Just click here on A Full Time Life – and start getting a life for yourself starting today!
I wish you the very best of success – and especially when you think about – How To Start Blogging!
Comments
comments