Links
Links is a page where we have placed various links for your convenience and also for easy navigation. Some of these links are just plain handy.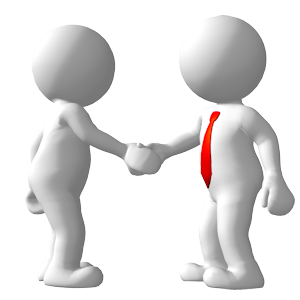 And then again – some of these links are affiliate links that go to companies or products that we use, like and value.  Seeing that we will not promote anything that we don't think is valuable and is of great quality – you will only find products or companies here – that meet that criteria.
Now – we help train and coach people at times on a one on one basis.  We also host webinars that help a bunch of people at one time.  And this is in addition to the content and videos that we create – which also help people on their journey to become financially independent.
So – if you are shopping for a product or service that you see listed here on this page – we would appreciate your support by using our link for that product.  You will normally either get the item at the same price as you would some where else – or you'll get a better deal with our link.
And if you do use our link – we sure do appreciate it! So Thanks!!
Links For Your Convenience
---
A Full Time Life - is our training portal that we're building for our team - and anyone else who has a hunger for knowledge.  What kind of knowledge?  Anything to do with internet marketing, getting leads and new prospects for your business - and - how to reach financial independence faster.  And - it's free!
So Click Here and Check Out our Community today!
---
A Weber - is what most consider to be - the industry standard when it comes to Email Auto Responders.  And if you don't have an email auto responder yet - you need one.  In fact when my mentor started to show me the ropes - the auto responder was one of three things he DEMANDED of me - or he wouldn't work with me.  So.....I guess that show's how important it is if you want to build any sort of a business.  But if you are fairly new - don't worry.  A Weber has some awesome videos and articles that will help you understand how to set things up -  and also learn what to do and what not to do.  I've been an A Weber customer for years and it has served me very well over those years.
Click Here To Learn More About A Weber
---
Domain Samurai - is probably one of my most favorite tools.  When we want to buy a domain name - the WORST thing that we can do is go to a site like Go Daddy - and search for it.  Why?  Because they - and also savvy computer stalkers - watch for domains that get a sudden interest.  You know - supply and demand type of interest.  Well - you basically only have a few minutes to grab what you're looking for.  And if you don't - poof - all of a sudden the domain name that you want is now in auction - and now you have to bid for it.  So what would have cost you $10 or $15 - will now cost you $200 or - even a lot more.  Domain Samurai searches the "web" for the domain's availability - to see if it's taken.  BUT - "no one" knows you're looking!  So - you have time to see what's available - and then make the choice.  THEN you can go into Go Daddy or where ever - and just buy it.  I have done this with like 40 or 50 domain names at a time - and Domain Samurai makes it so easy to buy  a whole mess of names with just a click.  And that actually saves us money too - because that's called a "Bulk Domain Purchase" - and you get a discount.  So - this is such a cool tool and the best thing is - it is 100% FREE.
Click Here To Down Load Domain Samurai For Free
---
Full Time Life - LifeStyle -  is a LifeStyle where you have a Full Time Life - instead of a Full Time Job.  This particular page is one of the pre-made website pages that we made for our Network Marketing Team.  As soon as a person joins our team - we give them their own customized page.  And once a person views all of the videos on the page - they are ready to start sponsoring using our System - and our Tools.  And of course this is one of our Tools.  The concept is simple.  Most people do not understand Network Marketing to begin with and when they are brand new - they wouldn't know how to answer the typical questions anyway.  So we created the page so that all they have to do is hand a friend or someone they meet - a Business Card.  Then tell the person to visit their website.  That's it!  Sponsoring made easy!  Then when a person see's the videos and comes to one of our webinars or private coaching sessions - we can show them our system and they in turn can see that they can actually succeed in building a business.  Anyway - check out my page and if you want to learn more about our system - I can show you how to easily implement it into your own team.  Or - if you are interested - I'll show you how we cracked the code with one company in particular.  So if you ever struggled to make money in this business - you have got to see this - because this is the answer for all of us.
Click Here To Visit FTL LifeStyle
---
IBO ToolBox - is one of my favorite places on the internet.  I get lot's of views on Press Releases (post's) and also on my [VIDEOS].  That's free traffic by people that are Work At Home Entrepreneurs.  All of them!!!!  Now - most of them will pitch their opportunities on you - and that's okay.  Because as you know - all of us get involved in opportunities - an then maybe they fizzle out at some point.  So my point is this.  If you offer value and great content to those folks on IBO Toolbox - at some point they may just turn around and join you in your opportunity some day.  But no matter how you cut it - you can get hundreds - even thousands of leads by hanging out on IBO Toolbox.
Click Here To Learn More About IBO Toolbox / IBO Social
---
WAH Videos.com - Work At Home Videos is our brand new [VIDEO] site that we are building exclusively for the Work At Home Entrepreneur.  So if you want to learn how to become a Work At Home Entrepreneur - or become better and more profitable at it - this new site will become invaluable to you.  Come on and check out - Videos For The Work At Home Entrepreneur!
Click Here To Visit WAH Videos.com Now!
---
XMind Mind Mapping Software - is probably the most popular and a very powerful piece of software.  And did I mention that it's Free?  Well they have two versions and the free version is probably all you'll ever need.  So - why should we map out our thoughts, projects, websites - and lessons?  Because most of us are very visual.  And when we can quickly take a thought and put it into a structured illustration - all of a sudden - we can become better and more efficient at what ever we are doing.  I absolutely love this software - and it's free!  So - go get your own copy and start to increase your wealth - and work smarter and not harder!
Click Here To Learn More About X Mind Mind Map - and Get Your Free Download!
---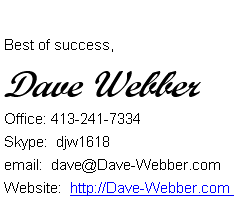 Comments
comments