Merry Christmas In 2016 And A Gift For You
Merry Christmas To You And Your Family and may you enjoy a very Happy, Healthy and Prosperous New Year. And to show my appreciation-here is a valuable gift.  That's right!  I'm going to give you a free – no strings attached free gift.  Now depending on what you personally pick out – this gift can be worth upwards of $60.00 to around $80.00.
Pretty cool huh?
Anyway – let me tell you what this is all about.  Whether or not you're a friend, family member – or – a follower or reader on my blog……you know that I am into online marketing.  And I come across some pretty cool stuff here and there as I pursue that line of work.
So I recently came across an offer from Amazon and I personally grabbed it.  You see Amazon owns another company called Audible.  And Audible has over 180,000 audio books on their site.
Now for me – I am always looking for training and content that makes me a better marketer – a better business person – and a better person period.  And Audible for me – is a keeper.
BUT – for others – maybe not so much.  And that's cool!  In addition – Amazon – or perhaps I should say – Audible understands that too.  So they offer up a free 30 day trial on their site just to get people to take a look at it.  And if it's not for you – no harm and no foul.  You can just cancel the membership with a click of the mouse.
And remember – there is no funny business here because we are talking about Amazon too.  Anyway…..check this out.
Merry Christmas And Here's Your Gift
Now if you went to the Audible site – they would offer you a free trial for 30 days.  And – they would give you any audio book on their site for free.  Just for taking a look.  BUT – I do a little advertising and marketing for Amazon – and they gave me a link that get's you TWO FREE audio books.  And that's better than the ONE FREE audio book that you would get on your own.
So check this out.  I got an awesome audio book called "The Richest Man In Babylon….In Action" by Nightingale Conant.  This little gem shows people how to get out of debt – and how to amass a financial fortune if they follow some very simple rules.  Simple rules that have withstood the test of time.  You know…..like over 6,000 years of time.
And when you consider that 96% of Americans will NEVER reach financial independence – well this book is exactly what the financial doctor ordered.  Anyway – I love this audio book and recommend it to every single person on earth.
Okay – I got a little off track – so check this out.  That audio book that I got retails for $42.95 – and I got it for free.  And so can you.
But – again – that's me.  What are you into?  Well…..I have no idea.  But they have over 180,000 titles.  So maybe for you – "50 Shades Of Grey" is more your cup of tea.  That usually retails upwards of around $30.00 – and yes – you could get that for free too if you want.
You can get TWO audio books – any two of the 180,000 audio books – just for checking this out.  For FREE!
Here's How To Claim Your Gift
So here's what you do.  Click Here On Audible Free Trial [Digital Membership] and sign up for your free – no strings attached 30 day free trial.  Then – go to the Search Bar – and just start entering topics, titles or authors.  Play with it and search away.  And when you find a gem that you personally like – click on it – and then down load it.
You can down load to your smart phone – or your computer.  I down loaded to my computer and then from there I put it on my MP3 player.  And then – go search for another audio book that you would like to grab.  Remember – you got 30 days to play with it.
Now if you are like me – well you may decide to keep your membership.  But maybe not….and remember – that's cool.  Amazon – or Audible – fully understands that this is for some folks – and not so much for others.  So there's no hard feelings.  And – you get to keep the TWO FREE audio books for life.  No tricks – and no strings attached.
So check it out and Click Here on Audible Free Trial [Digital Membership] to claim your Christmas Gift!
And – I wish you and your family – a very Merry Christmas – and a very Happy, Healthy and Prosperous New Year!  And – I truly hope that you really enjoy your two new audio books!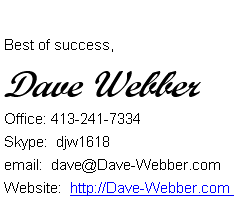 Comments
comments