My Lead System Pro – An Online Marketing Platform
My Lead System Pro – An Online Marketing Platform and An Outrageous Affiliate Program As Well.
Now in my opinion – My Lead System Pro – or MLSP as it is also known as – is mandatory.  I think that it's mandatory for the internet marketer – the network marketer and the Multi Level Marketer.
And why do I say that?
Well about 97% of the people fail to make any significant money when they get into those types of businesses.
And the two main reasons why they don't make any serious money is because 95% to 97% of us humans – stink at sales.  And the second reason is because 95% to 97% of people that get into a network marketing or MLM type of business fail – because they never learn how to get enough leads.
And of course leads – turn into your sales – and also your sales team!
In fact – the one single quote that we hear – over and over again – from some of the top leaders in MLSP – and in other companies is this; "I couldn't make any money in MLM until I joined MLSP"!
And I am talking about people who are now making millions in internet marketing, network marketing and affiliate marketing.  And that includes my mentor as well.  In fact I heard him admit that for the first six months after getting online – that he could not make a single dime!
And then – he joined MLSP!
So why is that?
Well MLSP is an education company created by people who are themselves – experts in online marketing.  So yeah you can make affiliate commissions up to 100% – on products that the company has to offer.  And you can even earn commissions from affiliate referrals from other members subscriptions as well.
But the education is un-matched by any other company out there.
So it's sort of like this.  If you wanted to become an executive or top paid manager in any corporation out there – they would want you to have an MBA (Masters in Business Administration degree) – in order to be qualified for the position.
And – it would be logical to expect that without that minimum amount of experience – and that degree – well you would probably fail to be successful in business.
Becoming A Member Of MLSP Is Like Going To School To Become Successful In Internet Marketing – And Getting An MBA In Lead Generation
It truly is like getting a college degree in online marketing – with your major being – lead acquisition!
In fact the more time I spend with MLSP myself – the more that I am convinced that it is truly the one program – that we marketers have to be part of.
So as you consider the title of this page – Work With Dave Webber – you may now start to understand what I am about to say.
You see I am dedicated to helping, coaching and mentoring my team.  And – I dedicate a tremendous amount of my time helping the folks who join my team.  But I truly believe that MLSP is so important to achieving success in MLM, Network Marketing, Affiliate Marketing – or internet marketing in general – that I have decided that I will only promote this one program publicly.
Now don't get me wrong – I am also in a Network Marketing business.  But when I promote MLSP – I end up building my Network Marketing business automatically and with a lot less effort on my part.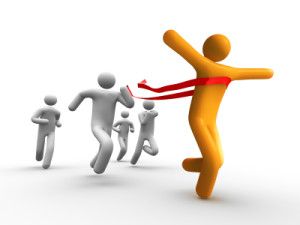 In addition – I truly believe that in order to be successful – we must focus on learning how to be effective in internet marketing.  And then when we have mastered how to get massive amounts of traffic – and we have learned how to create campaigns and capture leads – and – how to communicate and help those leads – it is only then that we can consider adding a second or third income stream.
And the proof is in the pudding so to speak.  Many of the top earners in our space today – came through MLSP first.  And now – now that they mastered how to get traffic – and how to get leads – and how to build and keep a long list of prospects – well now they make millions of dollars.
So we could bounce from program to program – constantly seeking the magic program that will get us that elusive 6 or 7 figure income.
OR – we can stop the madness – the very definition of insanity – and we can focus on one program that will teach us how to become successful.  And basically – get our degree in online or internet marketing.
And then we can help others do the same – and during the course of doing that – we will develop leaders.  And then we can sponsor those leaders into our other programs – AFTER – they get their degree in online marketing.  After they themselves learn how to get massive amounts of traffic – and an un-ending stream of leads.
AND – after they themselves learn how to make a serious income online.  Then – it is just natural that they can now get into another program – and do it all over again.  Except now it happens easily – because they have the experience – the skills – and their degree!
So – I invite you to join our team.  I invite you to take a look at MLSP and see why I am so convinced that all of us have to get serious – and get the experience and the training and even the tools – to finally become successful.
And finally – I invite you to "Work With Dave Webber" – and let me help you pull it all together and finally become financially secure – for you – and for your family!
So – check out MLSP and Work With Dave Webber In MLSP.
P.S. – A Bonus When You Work With Me
Okay so here's the deal.  I love to build blog's and I love online marketing.  And when I join an affiliate program …..I can make money at it and become successful at it.
Why?
Well…..because I usually have a top ranking website or blog about that particular program.  So people find me and they get to know me and they join my program.  But there is one problem that I have found.  And that problem has been that people that joined my team could not duplicate my success very easily.
Why?
Because I was already on page 1 of Google for that program with my website or blog.  Now if you got to know me you would find out that I am big into moral issues and being ethical when building my business.  And I have a real hard time building a team of people and earning commissions off of their membership…..if they are not making money.
So you see if they bought a video or an e-book and I made a commission – well that would be okay with me.  And I say that because I wouldn't market anything that was inferior.  In other words….if they bought something of value and at a fair price and I made a commission – well everyone has won.
But if they were to buy a membership or got involved in a business to earn an extra income – and I made money and they didn't – I couldn't live with myself.  It's just the way it is.  That's the way I'm built!
Anyway – I have spent the last two years developing a concept and up until a few months ago – I couldn't bring it all together.  In fact if you notice on my blog – LOL – there was a big gap of almost a year between my blog post's.  And that's because I basically just stopped building my business so I could come up with this huge bonus.
So here's the deal!
Do you think that if I built a website and that website is the one that makes me successful – well do you think that you could be successful using that exact same website to build your business?
And do you think that if I made videos and I used those videos to become successful – well do you think that you could become successful by using the exact same videos?
And – if I created sales pages and funnels to make sales and get folks to join my team – and I became successful using those pages and funnels – well do you think that you could become successful using the exact same pages and funnels to grow your business?
Well – that is what I was up to for the last year.  I came up with a crazy way to help people succeed at earning an extra income.  And I have never seen anyone in the industry do this before!!!!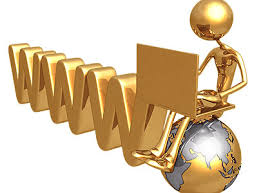 So – I make the website which is going to be a free membership website.  I make the videos for the team members to use as much as they want.  I make the blog posts – and the members can promote those blog posts just like the videos….as much as they want.  And they get to treat them as their own!
Note:  I never show my picture or mention my name!  Everything is "Branded to the Team"!
Oh and I will put in the membership area….training and training and more training for free to all members.  So what I use to train my team members – well you get to use to train your team members!  For free!
And here is the crazy thing.  Because the site will be a free membership site and will also have an affiliate software program running on it – who ever you send to the site through your promotions – and they sign up as a free member – they become YOUR LEAD FOR LIFE.
So free leads for your business!  And for life too!
I mean think of this.  I do all of the work – and use this in order to become successful myself.  BUT – you get to use everything that I use and create – so you can become successful too.  I mean……if it works for me……wouldn't it work for you too?
Of course it would!
Oh wait – I almost forgot!  You see – once the site is up and running – I will be slamming it with paid advertising.  Paid for by me that is!  So when visitors come and visit the site and they join – they will go through what we call a Rotator.  And that means that they will go to the next affiliate or team member as a lead for life – for free!
Isn't that crazy?  I pay for advertising and everyone get's free leads for their business.  What ever business that happens to be!
So I really want you to think hard about this.  Would anyone else offer you this as a FREE benefit – to join their team?  Uhhhh – no they wouldn't!
And that my friend is as good as it will ever get for you.  And because I don't know of anyone doing this – this truly may just be your once in a life time crack at finally making an income from home.
Come Work With Dave Webber today – and Click Here To Join Our Team!
Comments
comments