Network Marketing Is Broken And Its Not Your Fault
Network Marketing Is Broken And Its Not Your Fault. But make no mistake about it-you are destined to fail if you are the average person. No kidding either.  And I know that none of us want to admit that the majority of people who try Network Marketing never make any kind of serious money – but that is the truth.
So – what do we do about that?  I mean – it is the perfect business!  It truly is!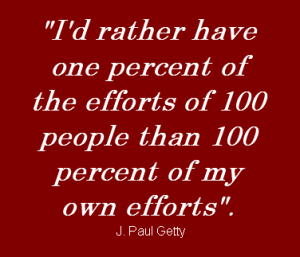 And we look at it because we can get started in our very own home based business for practically nothing.  In addition – we can get so much leverage from Network Marketing.  That means – if we do it right – we don't have to sell anything – and we can earn a small percentage of a lot of peoples efforts.
Now what in the world is so bad about that?  Well there is nothing wrong with the concept at all – in fact the structure of MLM or Network Marketing is the same as almost all sales organizations.  It's just scaled down to the average persons level – and the products are usually consumer products.
So why doesn't it work?  Why do the majority of the people who try it – fail?
Well first of all – the majority of people don't like sales – or they simply can't do it.  They can't stand rejection – and they just find the whole process sort of repulsive.  So if they are doing Network Marketing properly – they should never sell anything anyway.  Then – that can't be the real problem – well not if they were trained properly anyway.
Okay – so what is the biggest reason why people fail at this?
Network Marketing Is Sort Of A Numbers Game
That's right – when it comes to sponsoring people – it's sort of a numbers game.  And – you either hit the numbers right away when you come out of the gate – or – you lose!
You see – your sponsor will probably tell you that all you have to do is find 5 serious people.  And then they tell you to make a list of names – and that list includes all of your friends and families names too.
Now the problem is that your sponsor said "SERIOUS" people.  And most new people miss that little word.  And – they don't realize that they may have to go through 10, 20 – heck maybe even 50 people in order to find a few "serious" people.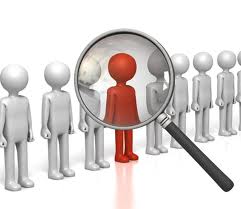 So maybe you are an optimistic person and you are thinking – "okay…..I could still make it…..I could get 10, 20 or maybe even 50 people".
And there you have it!  Network Marketing is broken!  You see statistics show that the average person in Network marketing only sponsors 1 to 2 people.  Period!
Actually the statistics that I have seen range from 1.2 to 2.7 – ahhh – let's just round it off and say 1 to 2.  So if the average person can only sponsor 1 to 2 people – and yet they may need 10, 20 or 50 – in order to find the serious people that they need – well you can see that presents a huge problem.
Well it is a huge problem apparently because 95% to 97% of the people fail!  So yeah it's a problem!
And then there is one more thing and this is actually the killer.  You see in Network Marketing – we could enjoy leverage if the organization ever grew the way people draw it out.  You know – you get 5 and then they get 5 each which makes 25…..etc.
But that CAN'T happen unless you have trained serious people!  It fizzles out!  So you have to keep trying to sponsor more people – and then they have to keep sponsoring new people.  And maybe a long the way you can make some money.  But for almost all us – we will never make the big money that we wanted to make.
Network Marketing Can Be Fixed – If You Solve The Problem
So how do we fix this problem.  Well first we find a way of using the internet to find more people like us.  Then – we filter out the folks who are not serious – from the folks that are serious.  And then – we teach them to do the same thing – and we teach them to teach their people – to do the same thing also.
Problem solved!
Now exactly how do we do this.  Well we came up with the perfect solution!  First we are creating a TEAM and that will help people in such a way – well – they just never imagined that it could be like this.
And then – we add an affiliate marketing program to the mix.  This way you can refer every single person that is interested into that program – and you can make some upfront money – while you are getting your Network Marketing program running.
Now if you refer people who are not serious into that affiliate marketing program  – that's okay.  They won't make your efforts fizzle out in your MLM or Network Marketing business.  But they can now be trained at their own speed.  And we can teach them how to get lot's of leads – so that if they do become serious – they won't come to a screeching halt after the average 1 to 2 people.
Nope – they could now find 10, 20, 50 or even – hundreds of people!
And check this out!  You only sponsor the great and serious people now!  Ha, ha, ha…..the problem is solved!
So check out what we are doing with this new TEAM concept – and the affiliate program that just fits the bill like a glove.  Because when we are done creating this TEAM – using this one particular company – you will think that this is nothing short of Pure Genius!
Comments
comments