Top Affiliate Programs Start With The Pay Plan
Top Affiliate Programs Start With The Pay Plan in most cases when we look for a good program.  Heck we want to make the most amount of money usually.  Right?  Well okay – I do.  In fact for me – I truly go after making the most amount of money – for the least amount of effort.  And the [VIDEO] at the bottom of the page will most likely give you a glimpse of what I think a Top Affiliate Program looks like.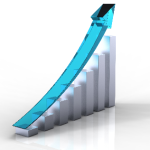 Anyway – when looking for a new program – we usually start by looking at how much we can get paid.  Sure the products are important.  But generally we are marketers – and we can take just about any decent product and make a go of it.
In fact I know some great affiliate marketers and trust me – they could market any product at all without blinking an eye.  To them – they are in the traffic business.  And if they can get traffic to any ad or link – they will make money.
So first let's look at some Top Affiliate Programs & their pro's and con's.  Then we can tell what good really is!
Top Affiliate Programs & The Pro's And Con's
Now there are various types of affiliate programs out there.  Take Amazon for instance.  We get a very small percentage for our efforts.  But in return we get a whole array of products – as various as can possibly be.  Now that's a very generous pro when we look at the product side of the equation.  But – in order to make a lot of money – with those small percentages – you have got to be awesome at getting tons of traffic.
And that is the con for many people – especially new people just getting into affiliate marketing.  But then we have high priced items that we can market – and even with a small commission – we could get paid very well with just a few sales here and there.  So – that would be a pro right.
Yeah well – the con though is that most likely you would have to be really good at getting highly targeted and relevant traffic to those ads.  And I am not saying that you can't.  I am just saying that even if we could make a lot of money per sale – we won't make any money at all unless you get traffic that is very interested in that particular product – and are willing to make a high dollar purchase – right now.
Then there are the membership or service affiliate programs.  Now they tend to pay the best and because they tend to have monthly repeat business – well we all tend to love those programs.  And when people ask the question – what are the Top Affiliate Programs – usually this is what we're all talking about.
So the pro's in this case is that usually the commissions are pretty good all by themselves.  And then the fact that they are paid every month – and we get a residual income that just keeps building – month after month……well heck….sign us up.
But then there is the con list.  And that would include a low retention rate – and many times a tough sell.  So for an example – I am in several affiliate programs – but in one affiliate program there is a subscription rate of $149.97 and that's paid monthly.  Now I get paid $100.00 of that price – so that's great.  But the con is that when a person joins – you are selling them an additional expense to their budget.
If they truly use the products – well they will make out awesome and use it for life.  Which is the case for me.  But when you sell subscriptions to average or new folks – well they tend to only last for about 90 days or so.  And there goes that secure and solid monthly income that you were looking for.  You know – you add people – and people quit so you lose people.  And at the end of the year……you may only grow your business a small percentage.
Now when we look for Top Affiliate Programs – we have got to look at attrition or retention rate.  Even when we get "100%" commissions – because 100% of nothing is still nothing.  So weigh out the pro's and con's carefully when looking for the Top Affiliate Programs on your list.
Top Affiliate Programs – My Personal Top Choice & Why
Now for me – I am totally into affiliate programs that offer repeat commissions.  So they tend to involve some sort of membership and products that folks really get excited about.  And – they buy those products – what ever they happen to be – every single month.  Then that offers you and me – a rock solid – monthly income that grows and grows every single month.  I mean if you expect to make 5 or 6 figures per month – that program better have awesome growth that sticks!  So this is critical!
Now my best personal choice offers a free membership.  So when a company is bold enough to offer a free membership – well they must have products that the people will buy regularly – otherwise your income will suffer.  But think about this for a second.  If it's free – more people will join.  In fact – it can be almost effortless when people realize that there is no risk for them.  So they jump in and try it out!
In fact I sometimes tell people – just join and let me prove it to you!  LOL – and you would be surprised at how easy it becomes to get people to join.  In fact – I would have to say that my best choice when it comes to top affiliate programs – happens to be the easiest building program that I have ever seen also.
Now what about products though?  Well – our products price range anywhere from around $7.00 – all the way up to around $10,000.00.  Now as soon as you read $10,000.00 – you choked and thought that no one would buy something like that.  But I assure you – it's startling at how much people will spend in this program.  I mean just yesterday a guy was on the phone with me and decided on two products that he was going to buy tomorrow.  One was about $5,000.00 and the other about $10,000.00.  Now – he wanted both!  LOL – that's $15,000.00 – just like that!  So are you thinking about commissions now?
And he wasn't just willing – he couldn't wait to place the order.  So think about that for a minute.  A program that's free to join – and the people buy products anywhere from around $7.00 to upwards of $10,000.00 – and the people love to spend their money to get the products.  LOL……now we're talking right.
Top Affiliate Programs Where Customers Buy A Lot!
But wait – there's more!  Check this out.  We have one product that goes for about $68.00.  Now from an affiliate marketers perspective – that price tag doesn't actually float your boat too much does it.  Well – what if people came in and bought $10,000.00 worth of those products?  What if they came in and bought – $100,000.00 worth of those products?
Are you starting to see why I do have a personal best choice when it comes to the top affiliate programs out there – and I happen to believe I found one of them?
Now – you're probably thinking – yeah – well it probably has a huge attrition problem.  People probably drop out faster than you can add new people.  And that's super important to me and most likely you as well.  But here's the thing.  I looked at it and was thinking when I joined – that I don't think many people would quit this program – because of how unique the compensation or pay plan was designed.  And trust me – it is very unique.
So I asked the guy who sponsored me – "how many people have quit your team?"  "I mean – you have been in for over a year – how many have quit in the last year?"  And he paused and said – "well none!  I have had some people stop working the program – but when they saw all the growth that kept on going underneath them – even with out them – they got back to work."
Top Affiliate Programs Have High Retention Rates!
Now – if you're familiar with affiliate marketing like I am – we are used to 90 to 95% drop out rates.  But no way could we reverse those numbers around to get 90 to 95% retention rates right?  And 100%?  That is like finding the Holy Grail of the Top Affiliate Programs right?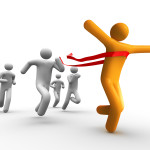 LOL – and that my friend is why I have this one on the pedestal of being my personal best choice.  It's the best I've ever found in any case.
So how can that possibly be true?  Well – this program is free and it's not about a service – it's about the products!
But there is actually a secret about the compensation plan that most new people who join – totally miss.  Okay – it's not a secret – but most people miss this and it's the best thing ever offered to those of us who love affiliate marketing.
In fact the [VIDEO] below is actually a training [VIDEO] that I just made for my team because we're growing so fast – it was getting hard to get them to understand how powerful this one element is to their success.  And because they are – just like everyone else in that they miss this when they join.
Now – I'll show you this video – but you need to understand that it is a training [VIDEO].  And in the middle when I switch to the spread sheet – you will see that this affiliate program is vertical……not horizontal!!!!  So typically when we sponsor into an affiliate program – the members go into a horizontal line – and have no relationship or income potential – with the other members who are side line to them.
But – what if we turned that into a vertical program where every single new member – can make an income from the one's below them.  Weird huh?  Well now let me blow your socks off.  What if they could actually make money from the work from the members – above them as well?
Ha, ha, ha, – now you think that I'm a crazy person don't you?  Well – check out this video and stick with it until the end.  And especially until I show how to build a huge team – on that spread sheet.  Because if you don't – you just walked away from what I think is the best of the Top Affiliate Programs out there.
The Best Of The Top Affiliate Programs – A Sneak Peek At A Training [VIDEO]
Now did you get that?  It's a vertical affiliate program.  That means if you joined our team today let's say – and my sponsor sponsored people today – you would have an instant down line.  If I sponsored people today, tomorrow……or when ever – they would go under you.  And if using the video as an example – let's say I had 29 people below me today – and they each sponsored one person this month – you would have 29 more people under you this month as well.
Oh – and did I mention that it was free to join and work the business – and that you didn't have to buy anything at all?
Do you see why I can sponsor people easier than most people who get into MLM or affiliate marketing?  And probably easier than you too!
Do you see why it's easier for my entire team to sponsor people?  It's free to join!  And because there is no risk at all – people can actually join and check it out for what ever amount of time they want.  Let's say they joined for free and just sat there for 30 days.  I wonder how many people they would have after 30 days?
Well – let's say they had 10 or 20 or even 30.  LOL – that would probably be more people than they ever had in an affiliate program – if they were an average person.  So – what would happen next?  Well you guessed it.  They would go to work!  Because if this thing was building itself – just imagine how it could be if they helped out and went to work.
And this goes to infinity so if someone joined and did nothing – which on our team would be totally stupid – well it never hurts you.  Because this is not an MLM.  But it's probably the best of the Top Affiliate Programs out there.  I mean – I have been doing this for a long time – and it's the best compensation plan I ever saw.
So – want to test us out?  Want to learn more about it and watch a few videos?  And – want to be bold and give it a shot for let's say 30 days – or as long as you wish – totally risk free?  You know – see if it really works like I said it would?
Well click here on Top Affiliate Programs and The Best Affiliate Program.  And certainly email me or give me a call if you have any questions.
Comments
comments