Trading In The Zone Free Practice Spread Sheets
Trading In The Zone Free Practice Spreadsheets helps us re-program our brain when it comes to relating to losses.  And it is as simple as a flip of the coin.  In addition – after you read the Trading In The Zone book by Mark Douglas – this is a must have!
Now first off – if you have found Dave Webber.com and you are interested in online marketing or automated online incomes – well day trading or trading in general may not be your cup of tea.  But I do love to trade and after I got sick and I was stuck in the house recuperating for a year – Trading In The Zone by Mark Douglas was right next to my bed.  And I would read it – and then re-read it – and re-read it again!
You see my whole world came to an end financially and I had to come up with something that could replace my business income.  And seeing that I loved to trade – well that is what I initially focused on.  Problem was – trading when you are under incredible stress of losing everything that you had worked for during your 38 year career – well let's put it this way.
It is not the way to go!  It's just like throwing your money in the garbage.
You just can't focus and concentrate without freaking out any time the market turns against you.  So I studied Trading In The Zone and what I learned was incredible.  And I put a lot of effort into it too – including making some spread sheets and flipping a lot of coins.
I also worked on my trading system and methodology for an incredible amount of hours – tweaking and re-tweaking.
But I knew that I had to come up with an income that would flow into my bank account automatically.  A passive income.  And then I knew that my trading would become a whole new story when I did that – so – that's why I turned to online marketing.  So Dave Webber.com may be devoted to online marketing – but online marketing will provide the funds that I need to get back to what I really love to do – and that is trading.
Trading In The Zone Changed My Life – Even Beyond Trading
Anyway Trading In The Zone has helped me beyond trading.  Even in online marketing – I approach everything now based on probabilities.
But as a trader – Trading In The Zone is the one book that is an absolute must have.  It is packed with solid – brain re-programming information.  And it teaches you to look at losses from a whole new perspective.  In fact – before I read Trading In The Zone – my trading pretty much had come to a plateau.   I wasn't going forward – and I wasn't going backwards.
I was just stuck.
But reading Trading In The Zone is only the beginning.  You have got to take that wealth of information and apply it to your trading life in a practical manner.  And that's what I did.  In fact – I made some spread sheets to help me make the information that Trading In The Zone revealed to me – and make it become a reality.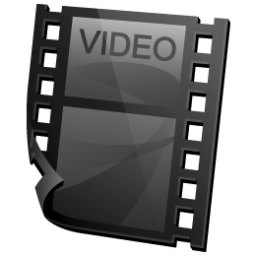 So rather then me just keeping the spread sheets to myself – I figured that I would share them with some of my friends.
Well then I decided to make a short video on how to use the spread sheets.
And then when I was setting up to make the video I figured – oh what the heck – let me throw the Trading In The Zone practice spread sheets out there for free!
So – here is a short video on the Trading In The Zone Practice Spread Sheets that I had made for myself – and then further down on the page are links that you can click on and download the Trading In The Zone FREE Practice Spread Sheets for yourself!
Trading In The Zone Free Practice Spread Sheets Video
Well I hope that the Trading In The Zone Spread Sheets Video helps you see how to use the spread sheets.  So have fun with them and I hope that they help you out!
Anyway – here are the links for the spread sheets.  Just click on the links and download the spread sheets to your computer:
Coin Flip Analysis Spread Sheet
And after you have finished reading about Trading In The Zone Free Practice Spread Sheets – if you want to learn more about me and how we make money online – you can visit our main page on Dave Webber.com.  Or you may want to click on Level ONE Network Review to learn more about our favorite online income.
Comments
comments