Work At Home Videos For The Work At Home Entrepreneur
Work At Home Videos for the Work At Home Entrepreneur is going to give you tons of videos that will help you grow your existing work at home business.  And if you're wanting to get into working at home – well this new site is going to be phenomenal for you!
Now WAHVideos.com is our latest website and it's actually a dream come true for me.  I've been thinking of creating a site like this for a long time.  And – I've spent months looking for a great way to not only build it – but also to make it something really easy for you to use.  And I think that we have met all of those targets.  So – if you are into MLM, Network Marketing or Affiliate Marketing – or any type of Work At Home business – you're going to love this brand new site.
So check it out here!
Work At Home Videos At WAHVideos.com [VIDEO]
Click Here To Visit WAHVideos.com
 I hope that this short little video helps you see how easy it will be to navigate and get the most out of our brand new site.  And I look so forward to the future – and creating lot's and lot's of videos that will help you succeed – by Working At home.
So come on – click here to visit our new Work At Home Videos website – WAHVideos.com!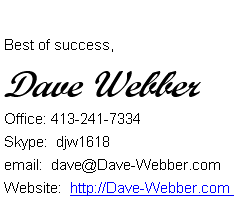 Comments
comments